Residential Hauling For Over 18 Years
J.V. Blackwell & Sons Trucking, Inc. has proudly served the local community in all its residential hauling needs for over 18 years.
Materials:
Sand
Stone
Topsoil
Fill Dirt
Mulch
Material prices are based on each individual material supplier.
Delivery Prices:
LOCAL DELIVERY PRICES: Within the Burlington City limits: $135 *Outside of the Burlington City limits: An additional $2 per mile, one way.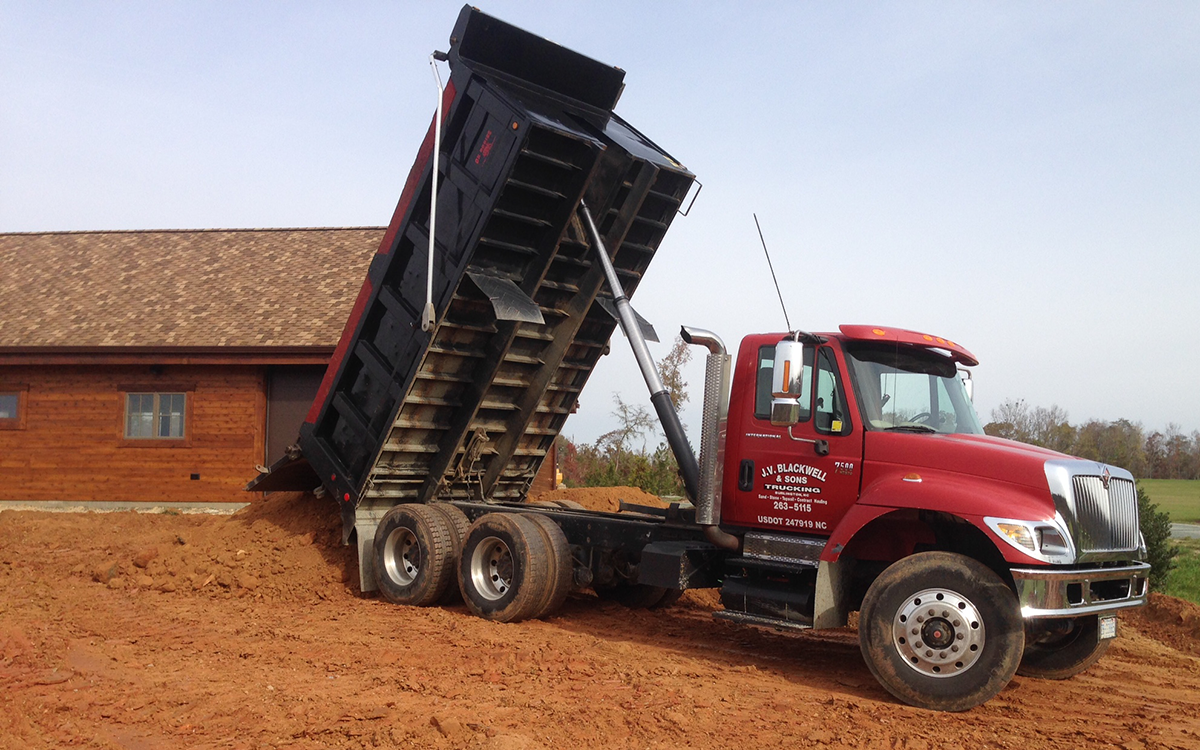 Residential Driveway Stone Spread Video
We Can Handle Any Residential Job
This is a video of stone being spread on a residential driveway. No residential job is too small or too big for J.V. Blackwell & Sons Trucking. Contact us today to discuss your residential project. For specific pricing please contact us at: Mobile: (336) 263-5115 Office: (336) 229-0608 Email: john@jvbtrucking.com